City hall will be closing at 1pm Wednesday the 23rd and will resume normal business Monday 28th.
Holiday Garbage Schedule
Thanksgiving
No service November 24 & 25 (Thursday/Friday)
The Trash ramp will be open on Saturday, November 26th normal hours.
Christmas
Garbage will be picked up on Friday, December 23rd and also Friday, December 30th.
The Trash ramp will be closed on Saturday, December 24th for the Christmas Holiday but will be open Saturday, December 31st.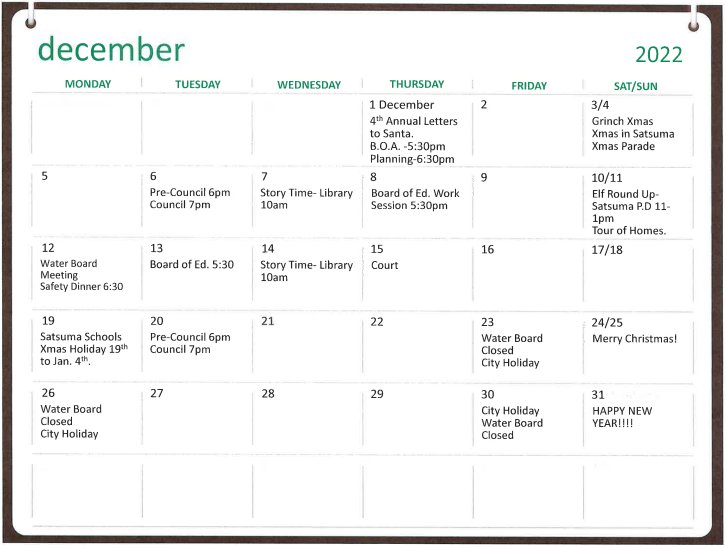 The City of Satsuma is accepting resumes for the position of Police Chief.
For a comprehensive list of job details and requirements, visit www.cityofsatsuma.com.  Applications will be accepted until November 18, 2022 and can be dropped off at Satsuma City Hall (before 11:30am, date of closure) or by mail or email (hdavis@cityofsatsuma.com).
Resumes should be addressed to:
City of Satsuma
Heather Davis, City Clerk
5464 Old Highway 43
Post Office Box 517
Satsuma, Alabama 36572
hdavis@cityofsatsuma.com
251-662-5308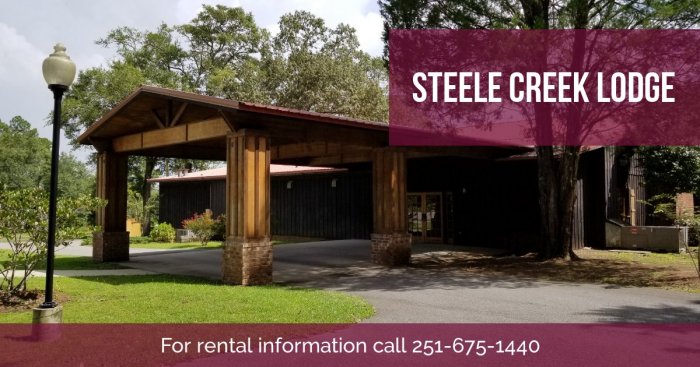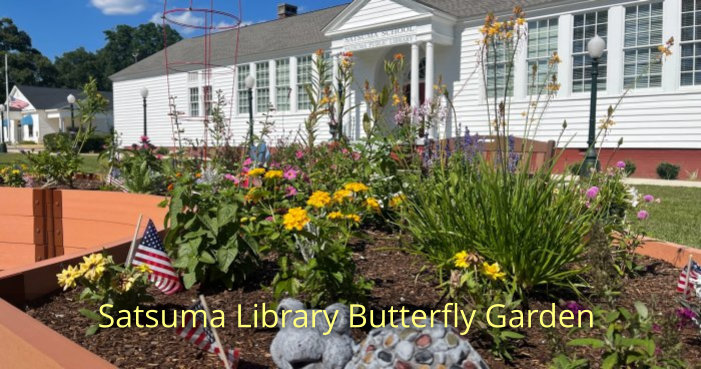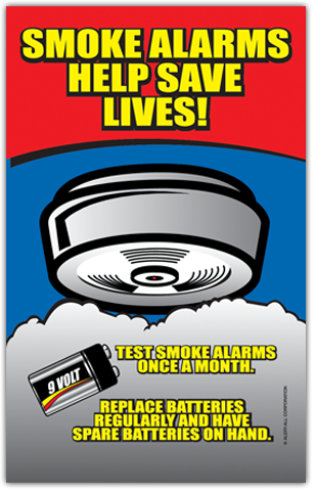 Satsuma Fire/Rescue will be installing FREE SMOKE ALARMS starting August 15, 2022. We will be available to assist if you just need us to check the date of manufacturing. We can also change the battery, that you supply.
We will be glad to assist in any way that we can.  To register call 251-679-1640 between 08:00 and 4:00 Monday trough Friday.  This will help reduce the number of home fire-related injures and fatalities.